The Shortlist:
Beanie Sigel – The B. Coming
Though not the most amazing, Beanie brought consistency through this very solid effort. Stand out tracks include the Just Blaze produced "Bread and Butter" along with the bangin "Flatline" feature Peedi Crakk.
DJ Muggs vs GZA – Grandmasters
As predicted GZA and Muggs did not disappoint. Though sort of a throwback early 90's themed album, you can't deny strong lyrics over familiar drum breaks.

Young Jeezy – Thug Motivation 101
I had never heard of Jeezy until a few months ago. Even then I still didn't get it. It wasn't until the 2nd time I d/led the album that it grew on me. Thug Motivation is the best album from the South since Stankonia. To understand Jeezy you got take a paradigm shift into the life of a motivated crack dealer. Sure he isn't the most lyrical, or posesses the most diverse flow but he does the best with what he has. Catchy lyrics and great beats equal quality music. That's music is what this is about.

Slim Thug – Already Platinum
When you get a bunch of production from the Neptunes your album has to be listenable. Surprisingly I'm respecting southern music for the music (not necessary lyrics) more and more.

The Game – The Documentary
"How We Do (Fresh 83′)" Has to be one of the best singles in years. The album was surprisingly consistent. The production was very professional courtesy of Dr. Dre executive producing it. My only problem was Game and his Tourettes' like name dropping.
Honorable Mentions
Juelz Santana – What the Game's been Missing
Kanye West – Late Registration
Lil Wayne – The Carter II
Smif N' Wessun – Reloaded
DangerDoom – The Mouse & The Mask
Single Tracks
Camp Lo – Gotcha
Black Rob ft Akon – Watch Your Movements
Tony Yayo ft G-Unit – I Know You Don't Love Me
Damian "Jr Gong" Marley – Welcome to Jamrock
Cam'ron ft Nicole Wray – Do Your Thing
Big Noyd ft Prodigy – Louder
50 Cent – Position of Power
Mathematics ft Ghostface, Raekwon, Buddah Monk – Real Nillaz
Slim & AC – Best Kept Secret
Mixtapes

Juelz Santana – BLCC 2
His work ethic this past year was phenominal. Too bad his best tracks were on his mixtapes.


The Clipse – Got It For Cheap Vol 1
This dudes need to come out with their next album ASAP. That's all I have to say
Wackest of the Year


Little Brother – The Minstrel Show
I don't care if this is critically acclaimed by vibe magazine or whatever pretentious media outlet that claims to be "in tune" with hip hop. This shit is horrible. 9th Wonder's beats are sleep inducing outside of the single "Lovin It". Since when does below par beats and average rapping deserve any recognition?

David Banner – Certified
I checked this album out after being interested by "Play" (before it got played *sarcasm*). As a commercial album this was horrible. No wonder this album flopped. There was no other track on the album that would generate interest. Try harder Banner.
I can't remember the rest. So much wack shit from Gucci Mane (I admit I didn't listen to the album, but with a name like that…) to Laffy Taffy.
Some thoughts…
Basically this is the current situation is that East coast artist (NY) are out of style in the media. They are too lyrical for the masses and are too concerned with wack punchlines. The mixtape scene in NY is disgusting. A bunch of no name that NO ONE has any interest in signing. Take Papoose for instance. DJ Kay Slay puts this dude on EVERY single one of his mixtapes. It's been like 3 years this dude has been out with no results. Obviously Pap doesn't get it.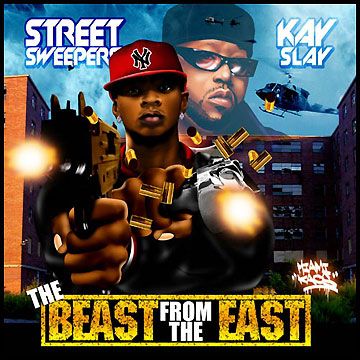 On the other hand you have dudes like Jeezy that seem to have come out of no where to give the masses what they want well staying true to himself. Right now if you're from the South and have some hip hop connects you have a very good chance of being profitable. And that's what this big labels want. However (yes I know you shouldn't start a sentence with And or However) I don't think the South's reign in hiphop will be as long as the East. The fact that much of the club single lack substance will bite them in the ass within 2 years.
So that mean the it's time for the Bay Area to have it's shot at national attention? The outlook is still very cloudy. I'm not a fan of Hyphy music. The dance people do to that stuff looks like Rick James having a seizure. Though Bay legend E-40 is working on an album is that is supposed to be produced strictly by Lil Jon and Rick Rock to bring Hyphy to the masses in 2006.